Why Self-Compassion Beats Self-Confidence
"We live in a culture that reveres self-confidence and self-assuredness, but as it turns out, there may be a better approach to success and personal development: self-compassion. While self-confidence makes you feel better about your abilities, it can also lead you to vastly overestimate those abilities."
"Self-compassion, on the other hand, encourages you to acknowledge your flaws and limitations, allowing you to look at yourself from a more objective and realistic point of view. Both have merits, but many experts believe that self-compassion includes the advantages of self-confidence without the drawbacks."
Read the full article here.
How Do We Understand Our
Children's Learning Needs?
Last January 23rd, we held our first official Coffee Morning event with guest speaker Melinda Tan, MA, RPsy speaking about the topic Understanding the Learning Needs of School-Aged Children: A Closer Look at Reading Skills. Melinda shared red flags for parents to note: persistence of skill acquisition despite sufficient opportunities, instruction and adequate cognitive abilities, academic skill is markedly lower/weaker as compared to other children of the same age, and exertion of extraordinary effort to obtain average performance. She also shared that many factors affect learning--genes, brain functioning, language and cognitive abilities, other psychological factors (motivation and interests), and educational and social experiences. Being able to pinpoint and clearly understand our children's learning needs before choosing how to support these can greatly contribute to the quality of learning be they in academics, self-knowledge, life skills and social skills.
Melinda Tan is a clinical supervisor for assessment services at the MedMom Institute of Human Development. She was trained intensively in pediatric neuropsychology in a tertiary children's hospital for over 10 years. She has also lectured in the undergraduate Psychology programs of UP Diliman and Miriam College. If you wish to receive invites to our free Coffee Mornings / Info Sessions, please contact 0917-710-3479.


"After doing [BrainRx], I am more capable [of doing] things that [were] out of my comfort zone and things that I didn't know I was capable of doing, like remembering things for a longer period of time. I can control my temper, focus in class easily (without daydreaming); I can learn and understand quickly, and I improved in my 2 subjects in school -- Math & Literacy."
- Anika, 11 years old
"When I started BrainRx, keeping up with school was difficult for me when it comes to homework, tests, and seatwork. But all that changed when BrainRx stepped in. [The exercises] helped me with my studies, and I started to see improvement. When I look back, I'll always have BrainRx to thank." - Paolo, 17 years old, 3 years after completing the program
Read their full stories on our Facebook page. Want to share your #MyBrainRxStory with us? Send an e-mail to busdev.brainrxph@gmail.com and get featured on our social media pages and monthly newsletter!
Discover Your
Cognitive Strengths and Weaknesses!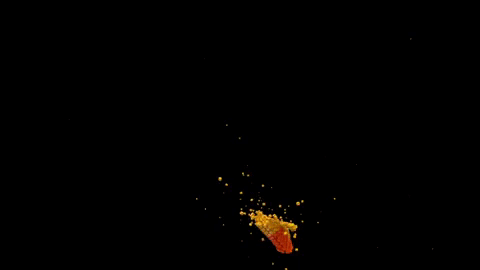 You can now easily schedule your Cognitive Skills Assessment through our Booking Form! Click on the link below and fill out the form to reserve a slot. Submit and wait for our confirmation! Why test?
Find out the exact cause of any reading, learning, or performance struggle

Benchmark cognitive strengths and weaknesses

Know what to target to enhance learning

Save money, time, and effort

Understand your child or yourself better